Plant Ecology (BTNY 302). This is a 3 credit combined lecture and lab course targeted to Junior Undergraduates, and is offered every spring semester. We cover the full range of topics in plant ecology, but with an emphasis on physiological and population ecology. We also cover the application of plant ecology principles to biodiversity conservation and invasive species management.
Student poster sessions for native plants of Indiana.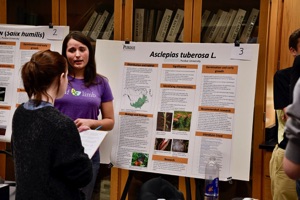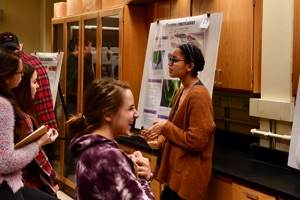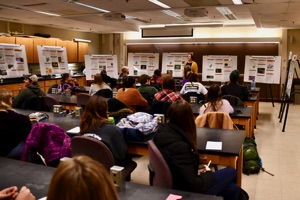 Some pictures from fun events in the Spring 2019 course:
Field trip to sample spring ephemerals at Horticulture Park on campus.