"My interest in plant biology is probably hereditary--some of my earliest memories are of keeping my Dad company on the tractor while planting and harvesting corn, soybeans, and wheat on our family farm in Illinois. I received a Bachelor's degree in Honors Biology at the University of Illinois in Urbana-Champaign and then went on to complete a PhD in Plant Biology in the laboratory of Neelima Sinha at the University of California, Davis. At UC-Davis, my research focused on the mechanisms of cell division and differentiation during maize leaf development. A big question that fascinated me during my PhD was "how do cells know where they are and what they are supposed to do?" After my PhD, I chose to pursue this question using pollination as a model system. I joined Ueli Grossniklaus's lab at the University of Zurich, Switzerland and began to study intercellular communication during reproductive development. My lab's current research focuses on the communication that occurs between the pollen tube and the female gametophyte during pollen tube reception."
Dr. Sharon A. Kessler
Associate Professor of Botany and Plant Pathology
At Purdue University since August, 2016
Formerly at the University of Oklahoma (2012-2016)
PhD in Plant Biology from UC-Davis
Daniel Cabada-Gomez
PhD student in Botany and PULSe
In the Kessler Lab since May 2019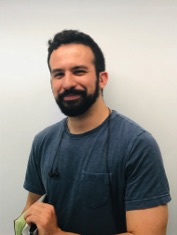 "My pursuits in biology derives from a longstanding interest of mine to contribute to societal advancement by elucidating knowledge of important biological processes. Too this goal, I received my B.Sc. in Biology and my M.Sc. in Biotechnologies from New Mexico State University; where I also first began my research with plant molecular biology and reproduction in the lab of Dr. Indriolo studying pollen stigma interactions. I am now pursuing my PhD in Plant Reproduction and Plant Molecular, Cellular, and Developmental Biology in the Kessler Lab here at Purdue. Currently, my research focus is split between two projects. My first project is focused on characterizing pollen tube reception at a subcellular level using advanced microscopy techniques. The second project is focused on screening, mapping, and further characterizing a set of Arabidopsis thaliana mutants for female reproductive defects."
Lindsey Berebitsky
Undergraduate majoring in Botany
In the Kessler Lab since August 2019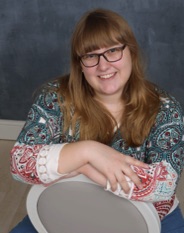 "Some of my earliest memories are of following my mom out into our little garden in New Palestine, Indiana just before the sun came up. I suppose she's the one who got me interested in plants all those years ago, and we still love to look at those rare seed catalogs and keep unique houseplants together. Watching things grows has always amazed me, and, if you can't find me in class or at the lab, I'm likely off looking at the many flowers and trees around Purdue's campus. Exploring the world of flora has been my passion for as long as I can remember, and I hope to use plant genetics to feed the world. Although I do not have my own research project yet, I am ecstatic to be working with so many distinguished individuals in Dr. Kessler's lab, where I collect data, keep the laboratory well ordered, and learn how to conduct research."
Sienna Ogawa
PhD student in Botany and PULSe
In the Kessler Lab since May 2020
"I grew up in Hawaii and my love of plants came from seeing the diversity in plant life throughout the islands. I received my Bachelor's from the University of Nevada, Reno in Biochemistry and Molecular Biology. During my time in Nevada, I worked in Ian Wallace's lab researching the roles of putative protein O-fucosyltransferases in reproduction and cell wall maintenance in Arabidopsis. I am currently pursuing my PhD as a graduate student in the PULSe program at Purdue and I am excited to use a biochemical approach to studying pollen tube reception in the Kessler lab.."